CORONAVIRUS UPDATE
29.05.20
Please find our Parent Handbook about the school's plans from 1st June onwards here:
https://sway.office.com/U6K9lWAHAQMUDEsX?ref=Link
11.05.20
The Government announced some changes to the 'lockdown' arrangements yesterday. Please watch this space for updated information regarding school arrangements as more details are issued to schools. We will keep you informed and promise to make our arrangements as safe as possible for our community.
08.04.20
The Government has updated their guidance for parents :https://www.gov.uk/government/publications/closure-of-educational-settings-information-for-parents-and-carers/closure-of-educational-settings-information-for-parents-and-carers
The key messages for parents are:
talk to your children about coronavirus (COVID-19), social distancing and handwashing
follow guidance for households with possible coronavirus infection
do not gather at entrances or in playgrounds, and model social distancing so that their children learn good practice
06.04.20
Click here - Eligibility Guidelines for Child Care support
02.04.20
Our administration team have been working hard to obtain the new Free School Meal (FSM) vouchers for those of you who are entitled to FSM due to being in receipt of employment benefits or are on low incomes. You should soon receive an email to access your vouchers. If we do not have your email address then please email into bromptonoffice@thewestbrooktrust.org with the name of your child so we can add you to our database.
30.03.20
Free School Meal Vouchers
At present, these are only being issued to families that are in receipt of Free School Meals because they are on very low incomes/unemployment benefits.
If you think you may be entitled to Free School Meals because you are in receipt of benefits then please use this link to register with Medway Council :
https://www.medway.gov.uk/info/200164/school_information/354/free_school_meals
Children in FS2, Year 1 or Year 2 who currently get Universal Infant Free School Meals (UIFSM) are NOT currently eligible for vouchers. Should the situation change then we will update you.
23.03.20
This evening the Prime Minister announced that further restrictions are being put into place across Britain.
From tonight:
people in Britain will be allowed to leave their homes for only "very limited purposes" - shopping for basic necessities; for one form of exercise a day; for any medical need; and to travel to and from work when

"absolutely necessary"

People are warned not to meet friends or family members who they do not live with
Shopping is only permitted for essentials like food and medicine, and people are advised to do it "as little as you can"
All shops selling non-essential goods, such as clothing and electronic stores, are ordered to close
Libraries, playgrounds, outdoor gyms and places of worship are to close
All gatherings of more than two people in public - excluding people you live with - are banned
All social events, including weddings and baptisms are banned
Parks will remain open for exercise but gatherings will be dispersed
it is incredibly important that you and your families follow these instructions to the letter. These measures have never been seen before and highlight how serious these are. Stay at home, Protect the NHS, Save lives.
The provision of emergency childcare in school is still in place at the moment, for those who absolutely need it. Only those key workers whose work is critical to the COVID-19 response should put their children and our staff at risk.
If you can keep your child at home, please do so.
Please follow all the guidance and stay safe.
Home learning is now all accessible through separate documents on Online Classroom / Home Learning pages. Please scroll down to access the documents. Thanks
Please click here for our protocol document about home learning during this time. Emails sent to year group / phase accounts will be answered as soon as possible within normal school hours (8:40 - 3:30pm) and according to staff availability. Please do not use these accounts for emergency messages as they are not monitored 24/7.
Thank you once again for your support.
Please follow us on Twitter @BWPrimary and keep us posted with how your home schools are getting on.
For some children school will be open to offer child care facilities. This is not without risk and we understand that this is a worry for both families and staff.
If you think you will need to access these facilities please follow this link to ascertain if you are considered a 'key worker' by the Government and how to go about registering your child.
In order for us to plan delivery please contact the school office asap either in person or by email bromptonoffice@thewestbrooktrust.org ASAP.
Staying at home remains the safest option if at all possible.
Welcome to our new website. We hope you like it. This quick guide is to help you find where everything is.
Home page – this includes a guide to using the new website and finding pages. It includes a key diary dates section and a quick link to the latest newsletters as well as the school Twitter feed.
Welcome page – this is a general welcome and information about staff as well as FAQs, Safeguarding information (with useful links and information) and contact details for the school.
School Performance page – this is a link to our most recent Ofsted report (Feb 15) and links to attainment and progress information for all statutory year groups. It also has reports relating to Primary Sports funding and Pupil Premium grant.
Policies and Curriculum page – this includes links to our key policies and also pages about other key curriculum areas in school – such as British Values, E-Safety, outdoor learning, PSHE, Inclusion (including SEN) etc . it also has the overviews of what we teach in each year group of the school.
Community page – this includes links and information about Forces pupils, Governors, the school travel plan and the facilities the school has to hire.
'Enrichment' page –this includes details about Forest School, Peer Mediators, lunchtimes, UNICEF Rights Respecting School award, school council, Eco club etc.
Online Office – this is your one stop shop for all administration and office enquiries. This includes details about letters, forms, clubs, admissions, finance, school dinners etc.
Online Classroom – this is where you will find information about home learning, and weekly blogs. We are hoping to develop this page so that children can have a class page which they manage.
LETTER FROM MRS MASON
29.05.2020
Please click here for this week's letter from Mrs Mason
Remember to check out or Twitter pages to see what everyone else has been up to...
@BWPrimary
@BWPScience1
@BWPSarts
Latest School Events Events
Last Day of Term

17

Jul

2020

Please help support Brompton-Westbrook Primary School by shopping online.
Use easyfundraising to shop with over 3,300 retailers including Amazon, Argos, John Lewis, ASOS, Booking.com, eBay, Boden, and M&S.
Every time you shop, you'll raise a free donation for Brompton-Westbrook Primary School every time, it's that easy!
Find out more here:
https://www.easyfundraising.org.uk/causes/bromptonwestbrookprimary/?q=Brompton-We&cat=cause-autosuggest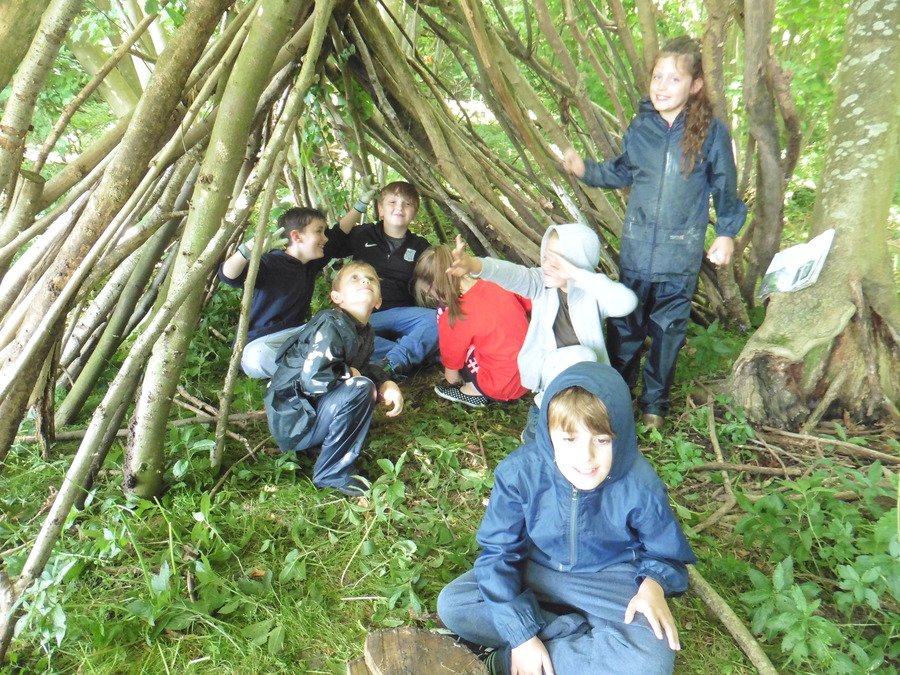 This school operates a No Smoking and No Vaping Policy on the whole site, including for visitors and parents.