This year we are supporting Samaritan's Purse Operation Child Shoe Box Appeal. Click here so you can see how to help us.
Welcome to our new website. We hope you like it. This quick guide is to help you find where everything is.
Home page – this includes a guide to using the new website and finding pages. It includes a key diary dates section and a quick link to the latest newsletters as well as the school Twitter feed.
Welcome page – this is a general welcome and information about staff as well as FAQs, Safeguarding information (with useful links and information) and contact details for the school.
School Performance page – this is a link to our most recent Ofsted report (Feb 15) and links to attainment and progress information for all statutory year groups. It also has reports relating to Primary Sports funding and Pupil Premium grant.
Policies and Curriculum page – this includes links to our key policies and also pages about other key curriculum areas in school – such as British Values, E-Safety, outdoor learning, PSHE, Inclusion (including SEN) etc . it also has the overviews of what we teach in each year group of the school.
Community page – this includes links and information about Forces pupils, Governors, the school travel plan and the facilities the school has to hire.
'Enrichment' page –this includes details about Forest School, Peer Mediators, lunchtimes, UNICEF Rights Respecting School award, school council, Eco club etc.
Online Office – this is your one stop shop for all administration and office enquiries. This includes details about letters, forms, clubs, admissions, finance, school dinners etc.
Online Classroom – this is where you will find information about home learning, and weekly blogs. We are hoping to develop this page so that children can have a class page which they manage.
Brompton-Westbrook Primary School is part of The Westbrook Trust.
The Westbrook Trust is a charitable company limited by guarantee, registered in England and Wales with company number 09223515.
The registered office is at Brompton-Westbrook Primary school, Kings Bastion, Brompton, Gillingham, Kent. ME7 5DQ
More information about the Westbrook Trust, including accounts, governance structure and ethos and values, can be found on the Westbrook Trust website which can be found here.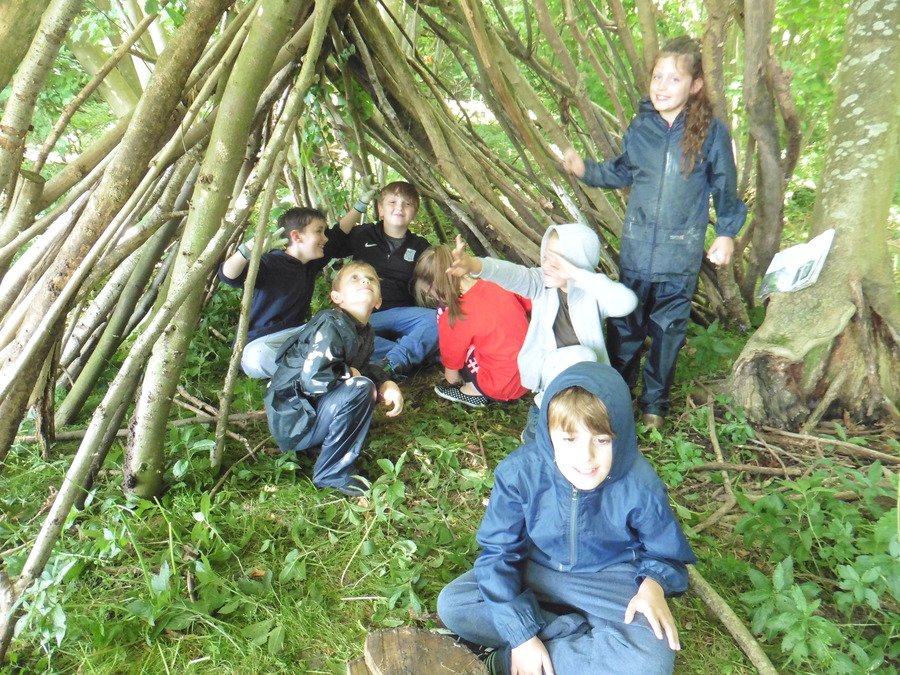 Latest School Events Events
Class assembly 6S

20

Nov

2019

9:00 am - 9:45 am @ School Hall

Come along and watch 6S's class assembly. Parents are invited back to class afterwards.
Year 3/4 Trip to Museum of Kent Life

21

Nov

2019

8:30 am - 3:00 pm @ Museum of Kent Life, Maidstone
Year 6 Swimming

22

Nov

2019

9:15 am - 11:00 am @ Medway Park

Year 6 children go swimming every Friday until the end of term 2.
OfSTED.
Brompton-Westbrook Primary School continues to be a good school (January 2019).
Please find a copy of our most recent (January 2019) OfSTED inspection letter here.
Please find School Inspections - a guide for parents here.

This school operates a No Smoking and No Vaping Policy on the whole site, including for visitors and parents.

Please help support Brompton-Westbrook Primary School by shopping online.
Use easyfundraising to shop with over 3,300 retailers including Amazon, Argos, John Lewis, ASOS, Booking.com, eBay, Boden, and M&S.
Every time you shop, you'll raise a free donation for Brompton-Westbrook Primary School every time, it's that easy!
Find out more here:
https://www.easyfundraising.org.uk/causes/bromptonwestbrookprimary/?q=Brompton-We&cat=cause-autosuggest