UNICEF RRS ARTICLE OF THE WEEK : Article 2, 12 and 30 – Every child has the right to learn and use the language, customs and religion of their family, whether or not these are shared by the majority of the people in the country where they live
New lunch menus
We are now running a 2 week Menu. Please click on the link for each week to see what the options are.
Week 1 - for weeks commencing 19th April, 4th May , 17th May 8th June, 21st June, 5th July and 19th July
Week 2 - for weeks commencing 26th April, 10th May, 25th May 14th June, 28th June and 12th July.
IMPORTANT PARENT INFORMATION FOR 08.03.21
Link to Parent Handbook for 2020/ 21 COVID arrangements (08.03.21) is here :
https://sway.office.com/CEn4DSaAGVKIoNCf
January 2021
Summary sheet of our Remote Education offer can be found here
The Westbrook Trust's Remote Education policy can be found here
To apply for a place in Friday Club please call Mrs Knight in the school office 01634 844153 opt 1
Welcome to our website. We hope you like it. This quick guide is to help you find where everything is.
Home page – this includes a guide to using the new website and finding pages. It includes a key diary dates section and a quick link to the latest newsletters as well as the school Twitter feed.
Welcome page – this is a general welcome and information about staff as well as FAQs, Safeguarding information (with useful links and information) and contact details for the school.
School Performance page – this is a link to our most recent Ofsted report (Feb 15) and links to attainment and progress information for all statutory year groups. It also has reports relating to Primary Sports funding and Pupil Premium grant.
Policies and Curriculum page – this includes links to our key policies and also pages about other key curriculum areas in school – such as British Values, E-Safety, outdoor learning, PSHE, Inclusion (including SEN) etc . it also has the overviews of what we teach in each year group of the school.
Community page – this includes links and information about Forces pupils, Governors, the school travel plan and the facilities the school has to hire.
'Enrichment' page –this includes details about Forest School, Peer Mediators, lunchtimes, UNICEF Rights Respecting School award, school council, Eco club etc.
Online Office – this is your one stop shop for all administration and office enquiries. This includes details about letters, forms, clubs, admissions, finance, school dinners etc.
Online Classroom – this is where you will find information about home learning, and weekly blogs. We are hoping to develop this page so that children can have a class page which they manage.
Latest School Events Events
Last day of term

21

Jul

2021

11:00 am - 11:30 am
PARENT AND FAMILY INFORMATION
Here is information about the Gillingham and Wayfield Children and Family Hub and Wellbeing Centres
If you are interested in learning about the diversity and culture in Medway, the

Medway African and Caribbean Association

has a young people page that has online activities and in. The page can be found here https://www.medwaycultureclub.co.uk/
Brompton-Westbrook Primary School is part of The Westbrook Trust.
The Westbrook Trust is a charitable company limited by guarantee, registered in England and Wales with company number 09223515.
The registered office is at Brompton-Westbrook Primary school, Kings Bastion, Brompton, Gillingham, Kent. ME7 5DQ
More information about the Westbrook Trust, including accounts, governance structure and ethos and values, can be found on the Westbrook Trust website which can be found here.
Exciting new Westbrook Trust 14 Challenge - running between 30.04.21 and 14.05.21. Details are here
LETTERS FROM MRS MASON
TERM 6 2021
Please see Mrs Mason's Friday letter dated 11.06.2021 here
Remember to check out or Twitter pages to see what everyone else has been up to...
@BWPrimary
@BWPScience1
@BWPSarts

Did you know that whenever you buy anything online – from your weekly shop to your annual holiday – you could be raising free donations for Brompton-Westbrook Primary School - Gillingham with Easyfundraising?
Every time you shop online, go to Easyfundraising first to find the site you want and start shopping. You can also download the donation reminder to your computer. Use this link: https://www.easyfundraising.org.uk/donation-reminder/ and follow the instructions. If the site you are buying from supports Easyfundraising you will get a prompt box pop up to activate a donation. It really is easy fundraising!
If you haven't signed up to Easyfundraising yet it's very easy and free. Here's the link,
https://www.easyfundraising.org.uk/causes/bromptonwestbrookprimary/?utm_campaign=raise-more&utm_content=s-e2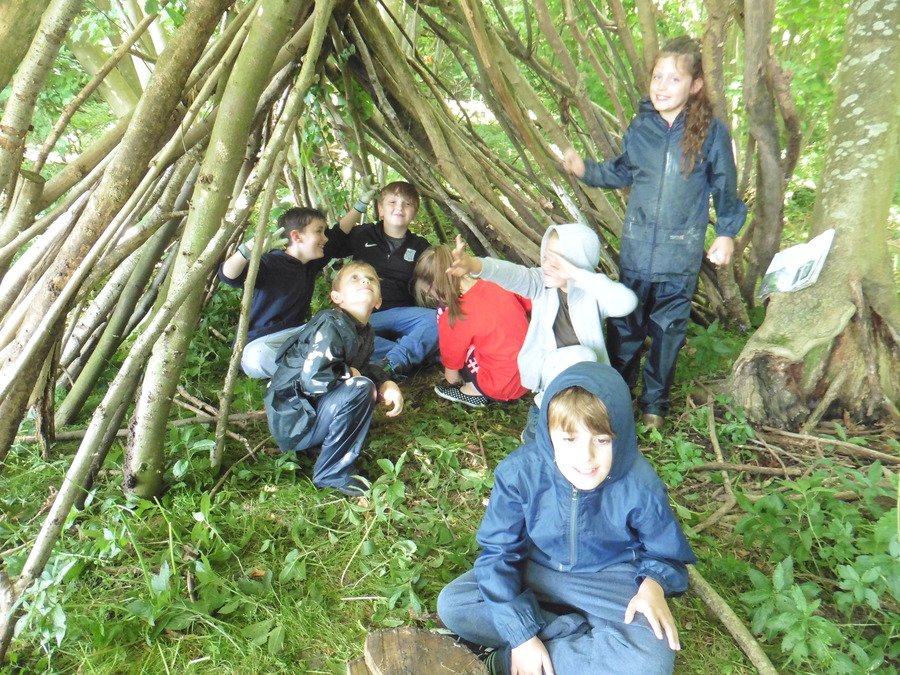 This school operates a No Smoking and No Vaping Policy on the whole site, including for visitors and parents.
Medway Culture Club
Get your FREE tickets now! All Aboard Empire Windrush
Date: Saturday 3rd April - Departure time: 10-11am

This interactive workshop will describe the migration of people arriving in the UK from Caribbean countries between 1940s - 1970s, who are known as the "Windrush" generation. We will look at some of the cultural influences which they brought with them and have helped diversify our society. We will begin with ice-breaker practical activities, before moving on to a multi-media lesson. Aimed at 5-11 year olds, this session will be delivered FREE via Zoom and family participation is welcomed.

Book via our website or Click here.