History
Hello budding historians! On this page you will find ideas, activities and websites related to history to keep you occupied during lock down.
Keep documenting current history with your photos and messages as one day, people will want to know about this major International event!
Mrs Bass
Take part in a moment of history by celebrating the 75th anniversary of VE day -Friday 8th May 2020.
Be creative in your celebrations during the lock down! You could complete some of the following activities:
Find out why we celebrate VE day –why is this year so special?
Write a VE inspired poem
Make red, white and blue bunting
Make a U.K flag
Have a picnic (this can be indoors)
Make a salt dough or cardboard medal for a soldier
Make a spitfire paper aeroplane
Research and make a wartime recipe
Host a 'street party'. This could be with teddies, Lego figures, action figures and family members
Play 'VE Day games' that children would've played 75 years ago e.g. hopscotch, jump rope, marbles, hide and seek, red rover red rover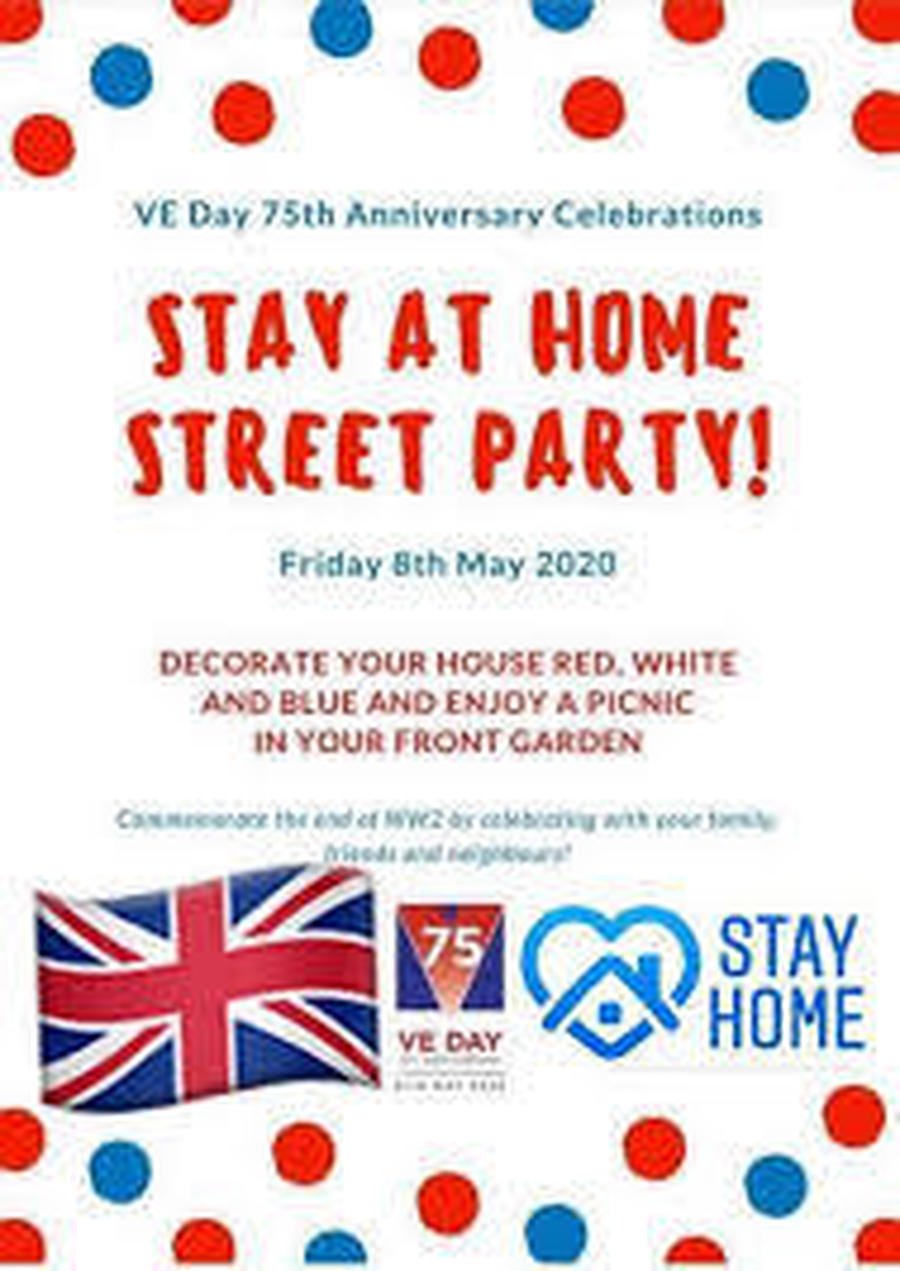 HISTORY ACTIVITIES
1. Take a museum tour. Many of the museums around the world are offering virtual tours and online activities. Make it a family visit!
http://mcn.edu/a-guide-to-virtual-museum-resources/
2. Discover 'Takeover Day'. Find out about Takeover Day which is when museums, galleries, historic homes, archives and heritage sites invite young people to take over jobs normally done by adults.
https://kidsinmuseums.org.uk/what-we-do/takeover-day/
3. Create a time capsule. Put objects into a time capsule that are relevant to Coronavirus e.g. an empty toilet tube, a rainbow and even an interview with your family. Here are some questions you might ask:
What is some recent information that you can share about what is happening with the pandemic?
How do you feel right now?
How has this affected your work or school?
What is something positive that has come from this experience for you?
What are you doing to pass the time?
What do you miss most right now?
What is the first thing you'd like to do when this is all over?
What lessons has this experience taught you?
4. Complete an online spring trail through the museums –you can opt for under 5's or 5-11's.
https://kidsinmuseums.org.uk/what-we-do/spring-museum-trail/
5. Complete a history Lego challenge every Tuesday via Hastings Museum's Facebook page or come up with your own idea!
https://www.facebook.com/hastingsmuseum/
6.Research a famous disease in the past . You could find out about The Plague or Smallpox. Here is a link to a video about Edward Jenner who discovered a vaccine for smallpox.
https://www.bbc.co.uk/bitesize/clips/zfy3cdm
7. Keep a diary. Look at this link about Anne Frank and her diary. You could start your own diary about your experiences of the Coronavirus.
http://www.primaryhomeworkhelp.co.uk/war/annefrank.html
8. Find out about your family history by making a family tree.
9. Find out how has life changed in the last 100 years? Speak to your parents, grandparents, neighbours and elderly friends and ask them what the 'Covid Lockdown' would have been like if it had happened when they were little.
What would they have done to pass the time? What foods would they have eaten? What games or toys did they have? What wasn't invented in their childhood?
10. Design a football strip with National Football Museum. Answer tricky quiz questions, spot the subtle differences in kits, decipher the history of the football shirt and make your own origami jerseys with the National Football Museum website.