Art
Here you will be able to find a variety of activities to complete during lock down. Lock down has been a time for artists to reflect and create pieces of Art.
Please follow the BWPSarts Twitter page . On here, you will be able to share your childs art work and additional activities will be shared weekly.
BROMPTON-WESTBROOK COMMUNITY ART PROJECT 2020 :
We are asking parents, children and staff to take part in an exciting BW@Home project. We would like you to create a Starry Night inspired art work or interpretation. This could be a painting, drawing , sculpture , computer image or even a cake! Once back in school , we would like to put a display together of all our inspired pieces to form a display of artwork.
.
Vincent Van Gogh created one of the most famous paintings in history when he painted 'The Starry Night'. Its vibrant colour scheme,swirly twirling stars , and bold Post-impressionist style all come together to make it a true masterpiece.
"Be clearly aware of the stars and infinity on high. Then life seems almost enchanted after all." - Vincent Van Gogh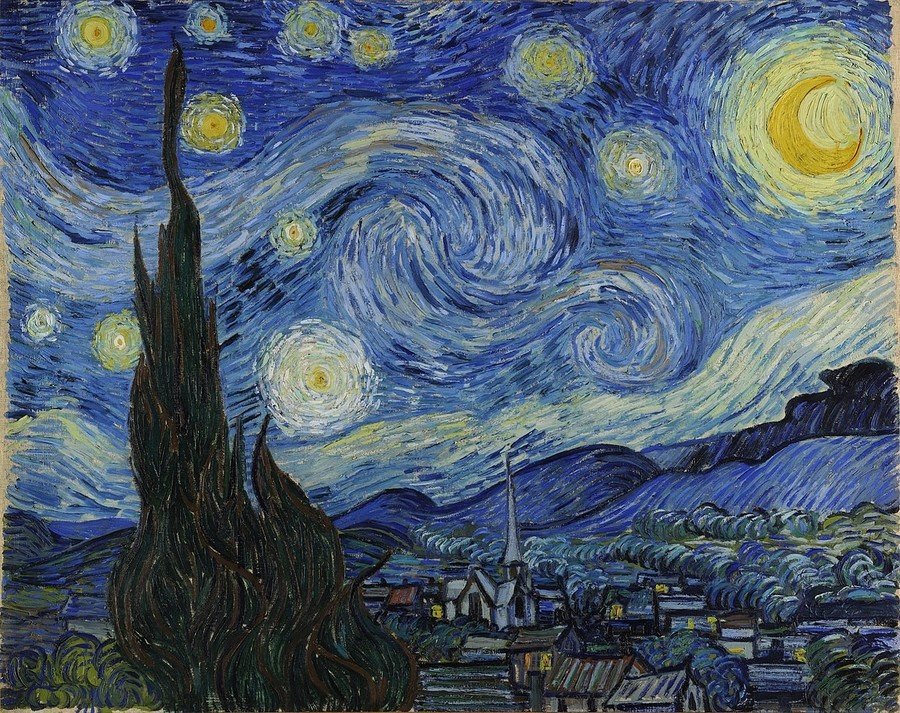 PRACTICAL ART ACTIVITIES :
With a parent/guardian, find a video tutorial on 'YouTube' of an art skill you would like to learn and then complete the artwork.
Complete a series of timed drawings of an object in your house. E.g. use your opposite hand, draw it without looking at the page until the end, ask your parent/guardian to describe an object whilst you draw it and then swap roles. Then, complete a detailed tonal drawing
Create an artwork inspired by 'Space' such as your favourite planet or an imaginary planet.
Create a collage/painting/drawing of what you can see out of a window in your house or your bedroom or favourite part of your home.
Draw/paint or create a collage of a classroom or the building of BWPS from your memory.
Create a sculpture using newspaper or scrap paper (you may need PVA glue or masking tape)
Draw a timed tonal study of your hand or foot or an object.
Listen to your favourite song. Close your eyes and draw what you feel the music looks like. You can also do a drawing/painting whilst your eyes are open. Think about line, shape and colour. What would the music look like if it came to life? (Did you know this is what Wassily Kandinsky did?)
Create the colour wheel in a creative way. For example, some people have made the colour wheel from coloured objects, they have made rainbow pizzas, cakes, collages etc. There are many ideas online. Remember to take a photograph!
Go for a walk and document your journey with drawings and photographs. You could then create a collage/mood board from these.
Create a mood board/collage that represents you.

Create a painting/drawing on a toilet roll holder.

Create a rainbow poster or an inspiration message to someone you love that could then be displayed in your window.

Create a collage/painting or drawing of your view from a window in your home

Using Google maps or Google Earth, find the letters of the alphabet and group them all together to form one image of the alphabet.

Draw a detailed portrait series study of all the members of your household. Think about where you will display it.

Painting the clouds or draw the clouds. This is a tough challenge as the clouds are constantly moving.

Below is a painting by an Artist called David Hockney. He created this painting in response to Covid-19 to help people think happy and positive that the beauty of Spring is not cancelled. Can you re-create a Daffodil in an artistic way? E.g. sculpture, drawing, collage , painting, mixed-media or flower pressing?

OR.Can you create an Art work that shows how beautiful spring is?

Make your own viewfinder and draw something of your choice .Remember a viewfinder does not have to be rectangular! It could be any shape you wish. You could fold a post-it note in half and cut a square or you could use a toilet roll for a circular viewfinder. Once you have created your viewfinder, draw a space or room of your choice.
ARTIST INSPIRED ACTIVITIES :
First, choose one of the following artists to research, then create a beautiful detailed and illustrated fact file about the artist. Secondly, create an inspired piece of artwork in response the artists work. Thirdly, evaluate your work e.g. what went well? What do you like about it? Who is it inspired by and why? What could you improve next time?
Vincent Van Gogh
Leonardo Da Vinci
Claude Monet
Henri Matisse
Henry Moore
Frida Kahlo
Paul Klee
Pablo Picasso
Marc Chagall
Bridget Riley
Henri Rousseau
Michelangelo
William Morris
Andy Warhol
Mary Cassatt
Wassily Kandinsky
Or maybe there is a different artist that you are interested in researching
DID YOU KNOW?
David Hockney recently created this painting of Daffodils to celebrate the beauty of Spring during lock down.
DID YOU KNOW?
William Shakespeare created many of his written masterpieces during the Plague self-isolation. You could which plays he wrote during that time.
Could you be the next great artist/writer?