FOREST SCHOOL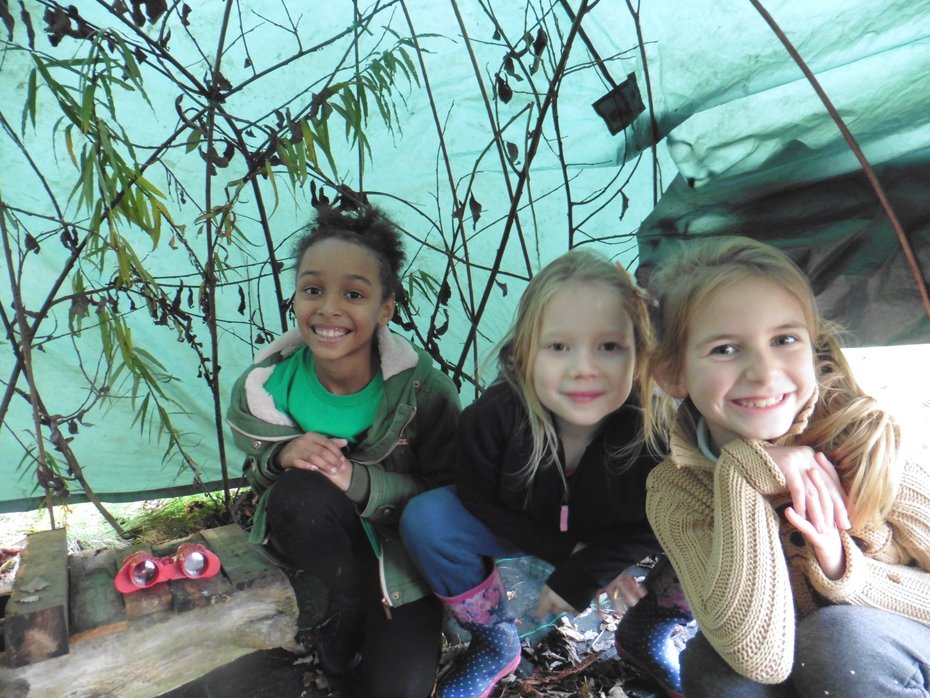 WHAT IS FOREST SCHOOL?
Forest School is an holistic approach which allows children to achieve following a process which is individually tailored to their needs. Children attending our Forest School are viewed as unique and valuable individuals who are entitled to choose and to initiate and drive their own learning. The Forest School experience allows them to feel competent to explore, discover and be challenged. They are able to take appropriate risks and experience regular success; all the while developing strong and positive relationships with themselves, others and the natural world.
FOREST SCHOOL ETHOS
Forest School is an inspirational process, which offers learners regular opportunities to achieve, develop confidence and self-esteem, through hands-on learning experiences in a local woodland or natural environment with trees.
It is a specialised approach that sites within and compliments the wider context of outdoor and woodland learning.
WHAT WILL MY CHILD NEED TO BRING TO SESSSIONS?
They will need to bring a change of clothes including:
At least 2 layers of top clothing
Long trousers
Waterproof coat and waterproof trousers
Waterproof hiking boots or wellingtons (with woolly socks in cold weather)
A carrier bag to put wet/muddy clothes in
In some months you may need to provide other items to ensure that your child is comfortable. For example a hat, gloves, extra layers and extra socks in cold winter weather and a sunhat and sun-cream during the summer months. If you are having trouble providing suitable clothing please speak to Miss Staples.
It is

ESSENTIAL that children are appropriately dressed for Forest School. Layers which can be added or removed are a must to ensure your child's comfort and enjoyment of sessions. The weather will not stop us from going out and having fun!
IS FOREST SCHOOL SAFE?
Sessions are planned and led by Miss Staples - our fully qualified Level 3 Forest School leader. All activities have been risk assessed and leaders and assistants have been fully trained. Your child will be encouraged to assess their own risk at every opportunity. Once trust has been built between the leader and your child, appropriate risk may be carefully introduced in a controlled manner.
MY CHILD LOVES FOREST SCHOOL - CAN WE INCORPORATE THIS INTO FAMILY TIME?
Yes! There are countless Forest School type activities you can do as a family. Taking your child for regular visits to the local woodland would be a fantastic start. Click on the link below to find out about your local woods:
https://www.woodlandtrust.org.uk/visiting-woods/map/
These sites have lots of ideas for fun and easy activities you can do as a family:
http://www.woodlandtrust.org.uk/naturedetectives
http://www.wildlifetrusts.org/discovery
https://www.persil.co.uk/activity-location/outdoor/
https://www.rspb.org.uk/discoverandenjoynature/families/children/makeanddo/
Forest School Survey
We would like your feedback on your child's experience of Forest School. Please take the time to complete this short survey. Thank you for your help.